Dear Customer,
We would like to inform you that the name and other information of our company are misused on both foreign and domestic websites.
The report against online fraudsters has already been made and there is an ongoing investigation.
Pellet Hungary Kft. only communicates from e-mail addresses coming from the pellet.hu domain.
Please contact us only on contacts you find on our website.
The account of Pellet Hungary Kft. is OTP Bank (OTPVHUHB)
11742252-25543692 (HUF)
11742252-25545340 (HUF)
IBAN: HU95-1176-3426-8177-6889 (EUR)
Please be careful not to fall victim!
Pellet Hungary Kft.
Pellets are 100% organic granules made from sawdust left over from the sawmill industry. Its excellent calorific value makes it a very common fuel. It has the advantage of being extremely cost-effective to use and helps you protect the environment.
Our company manufactures pallets, load dividers, crates from high quality domestic aspen and pine raw materials, without heat treatment.
Fleet
More than 100 m3 of sawed logs per day.
More than 300 m3 of sawdust pressed daily.
More than 1500 pallets produced per day.
Market leader in environmental awareness
No unprocessed product.
100% of all materials are sold as finished products.
Pellet heating is the most environmentally friendly wood-burning technology, burning it does not increase the greenhouse effect.
Export
We export more than 66.6% of our products.
We sell our products in many countries in Europe.
More than 500 m3 of finished goods sold as export goods.
Local patriotism
We employ only local staff, currently 30-40 people.
We buy 100% of our raw materials from domestic suppliers, thus stimulating the Hungarian economy.
Pallet
We can make any pallet according to the Customer's requirements.
Wooden boxes, pallet racks, if required.
Damaged pallets can be repaired to increase their lifetime.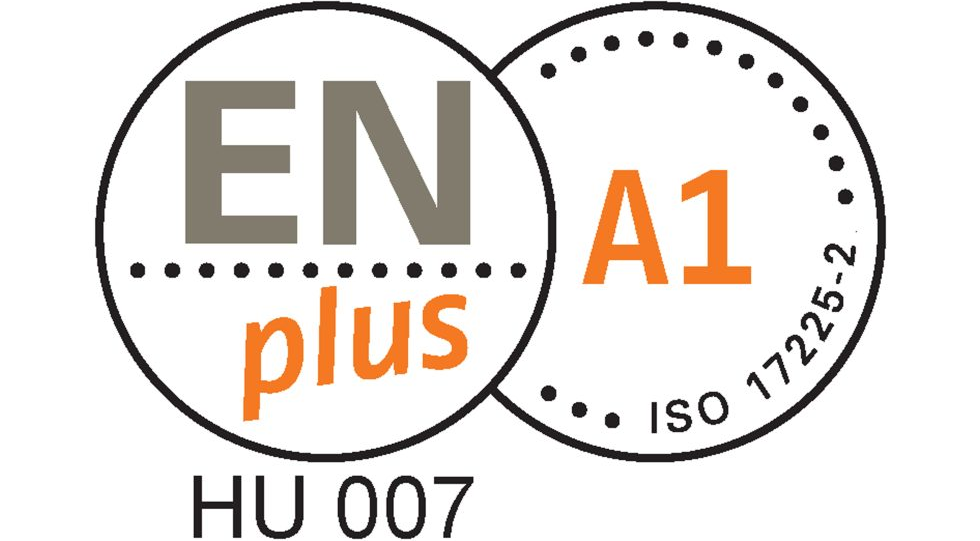 Pellet Hungary Kft. is now having a world renowned certification
You can view or download the certification from here: