Pellet Hungary Kft. is now having a world renowned certification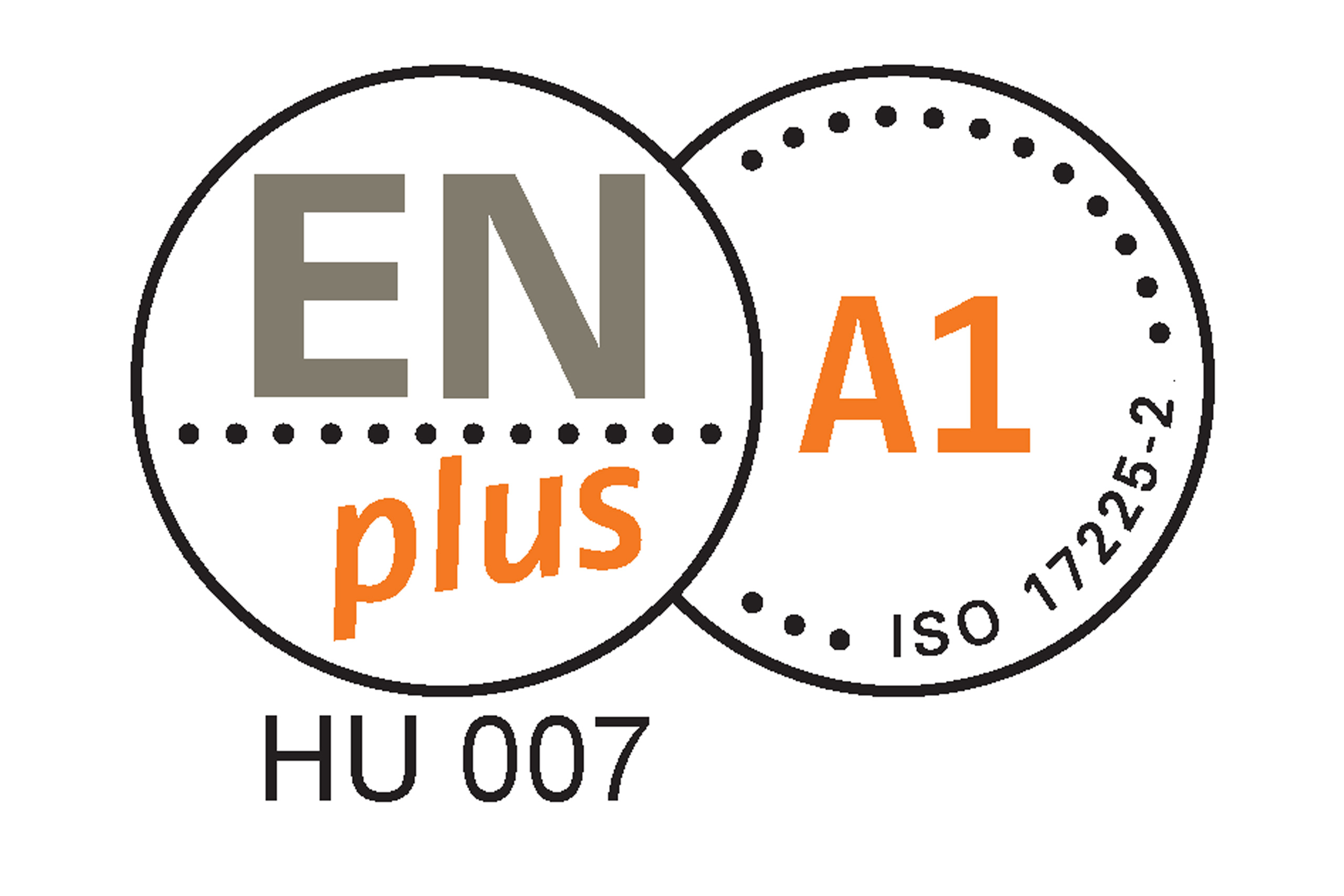 Outstanding quality is the main priority of Pellet Hungary Kft, that is now also testified by the A1 ENplus® certificate. The ENPlus® is a world leading certification scheme on the field of wood pellet production. The A1 classification signifies products which align with the highest quality criteria while the A2 classification means compliance with simplified standards.
The ENplus® certification guarantees the highest quality from production to storage and delivery which is recognized all over the world.
The certification has more than a decade long history. In 2011 the ENplus® certificate could only be earned by meeting stricter quality standards then the European quality requirements of the time and this is still the case today. With more than 1,200 certified companies today, it is the world's leading wood pellet quality certification system. The issuing organization is an independent body which carries out the tasks related to the awarding impartially and by considering professional aspects only.
ENplus® certified wood pellets must comply with several quality standards.
Pellets are tested not only by their length and diameter, but they are subject to several other quality control procedures, such as the measurement of mechanical durability, bulk density, moisture content, ash content or calorific value. The manufacturer ENplus® certificate, earned by Pellet Hungary Kft., is the best and most complete certification which guarantees superior quality on the long term, that must be tested after every production process in a designated testing laboratory.
As a result, the risk of releasing illegally harvested timber in the market of the European Union is decreased to the minimum.
(https://portal.nebih.gov.hu/noveny/gyakran-ismetelt-kerdesek/faanyagtermeklanc-felugyelet).
When buying pellets, the most important factor is to purchase only from a trusted manufacturer as by doing so we can reduce the risk of buying products made from illegally harvested sources, and in the same time we can significantly increase the life span of our boiler/fireplace/stove. The certified product guarantees that the costumer gets the same quality year after year. It is worth noting that even the certificate can be misused. To avoid such incidents the international trade union created an official information forum where consumers can check the validity of the certificate and the credibility of the vendor by themselves on this website: https://www.enplus-pellets.eu/en-in/certifications-en-in/producer-en-in.html
Should you have any questions please contact us – we are happy to help.